NMSHS Schoolzine Issue 9
Principal's Address
Kaya/welcome
As this term draws to a close, it has been wonderful to reflect on the achievements and educational opportunities offered to our students. This newsletter provides some examples of these activities and the highlights from the second half of Term 3.
A tradition of Newton Moore SHS for many years has been the Battle of the Knights and the fun run. I am looking forward to Friday, 22nd September when staff and students dress up for this day and have a fabulous time. Parents, I encourage you to ensure your child / children attends on this day as the focus is on having activities that suit students of all ability levels.
The end of this term sadly sees the departure of our Year 12 General and VET students. Our ATAR students will be returning for Week 1 of Term 4 as they will be taking the opportunity to do some final revision and review how they went in the mock exams in preparation for their ATAR exams. Best of luck to our ATAR students.
Some key parts of the Year 12 journey are the Presentation Evening on Thursday, 16th November, our Year 12 dinner on Tuesday, 19th September, and the Year 12 final assembly on Friday, 22nd September. I look forward to seeing families at these events so they too can help celebrate the achievements of their children.
The Year 12 school leaders have played a significant role in our school, and I want to thank them for their commitment. In particular, I want to thank our outgoing captains, Zoe Gordan and Amalee Martin, for their contributions to our school. The student leadership team have led by example all year and have been heavily involved in managing a range of school activities and events.
NAIDOC is happening Week 9 on Tuesday, 12th September. The theme this year is "For Our Elders", which is very fitting as the Elders certainly have played, and continue to play, an important role and hold a prominent place in our communities, schools, and families. Our school once again has an amazing NAIDOC day planned with lots of activities and events. We are also running a session for parents to gauge their thoughts about what should be the priorities in our school's Reconciliation Action Plan.
School holidays commence on Saturday, 23rd September, and we look forward to students returning on Monday, 9th October. A reminder, we do not have a School Development Day in Term 4 so school starts on the Monday.
Have a safe and happy holiday period.
Boorda / Goodbye
Susan Kerr M.Ed.Admin, B.Ed,Dip.Teach
PRINCIPAL
Newton Moore SHS
From the Finance Team
Contributions and Charges
A big thank you goes out to all parents and caregivers who have paid contributions and charges in full. We really appreciate your commitment to our school.
Reminder accounts are currently being emailed out to parents who have an outstanding balance on their child's contributions and charges.
It is government policy that parents should contribute towards the cost of educating their children. As all students benefit from the pool of collected subject costs, it is fair to expect that all parents should pay the balance of contributions and charges.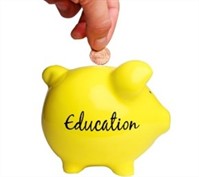 Do you need more time to pay?
Payment plans are available to all parents/caregivers. These can be started anytime during the year. Payments can continue through the school holiday periods and even into the following year. If paying a small amount each fortnight or month suits your budget better, then this is a good option. Parents set the amount and frequency of payments to suit your family budget.
Please contact our Accounts department if you have any questions or concerns, Michele will be happy to assist:
.Our payment options are listed below, these can be used for full and part payments including your payment plan:
Bank Transfer

Account name: Newton Moore Senior High School

BSB: 036-134
Account #: 19-7827
Reference: Student name

BPay

Newton Moore Biller Code: 106708

Please use the unique reference number on your invoice or contact the Accounts Office to obtain this number.

Centrepay

Newton Moore Centrelink CRN: 555 062 848L

If you receive payments from Centrelink, you can choose to have some of your benefit paid to the school.

In Person

The Accounts Office can accept your payment by eftpos and cash during the business hours of 8am and 3.45pm every business day.

By Phone

Please call the Accounts Office on 9722 2419 to make a payment with your credit card during the business hours of 8am and 3.45pm every business day.
Specialist Programs (MASH, Science Engineering and Science Horizons):
We would like to remind those parents/caregivers who have not yet paid their Specialist Program's compulsory charges, to do so before the end of Term 3, otherwise your child may be removed from the program in Term 4.
Continuation in these programs is conditional upon payment of the compulsory charge.
Please consider, when choosing these programs for next year, that there will be a compulsory charge. This must be paid for your child to remain in the program.
If you have any queries regarding these programs, please contact Michele in the Accounts Office on newtonmoore.shs.accounts@education.wa.edu.au or 9722 2419.
Payment plans are available for specialist program payments.
Deputy Principals' Update
Our Year 12's will be feeling mixed emotions as they transition to the end of the school year. On one hand, there will be feelings of enthusiasm as they commence their journeys into a completely new world, where they will find relatively more freedom than in a school life. While on the other hand, there will be feelings of sadness as they depart from their school and classmates.

Newton Moore believes that it has provided you all with the necessary and transferrable tools and life skills to effectively embark into a new and competitive world full of opportunities.
This is a timeline of the events and important dates, as you count down to your final days of Year 12:
Tuesday, Week 10, 19th of September: Annual Year 12 Celebration Dinner at the Parade Hotel from 6:00 to 9:00pm.
Wednesday, Week 10, 20thof September: Year 12 Activity Day at Real Combat in Bunbury where you will enjoy some fun playing laser tag, leaving school at 11:30am, returning to school at 2:45pm.
Last day of School. Friday, Week 10, 22ndof September: Farewell Assembly, Period 1 from 8:45am- 9:45am. After recess we have our Battle of the Knights for period 3 and 4, then finishing off the day with our Fun Run around the school. A rite of passage for our Year 12's is to be involved with water apparatus, wetting our staff and students as they run past.
ATAR Practical Examinations: 23rd September to 1st
ATAR Mock Examinations: 2nd October to 9th
ATAR last day of school: 13th
ATAR Exams: 30th October to 17th
Term 4, Thursday the 17thof November, Year 12 Presentation Bunbury Regional Entertainment Centre (BREC): Dress Rehearsal during the day from 10:30m to 12:00pm. The presentation evening will commence at 6:30pm finishing by 9:00pm.
We ask our Class of 2023 to be selfless and kind to others and always be focused on achieving your goals despite the hard tests that life throws at you.
We wish you all the very best for your future!
Attendance
Student Services Update
School Nurse
Spring is on its way…
Hay Fever
An allergic response causing itchy, watery eyes, sneezing, runny and red nose.
Very common in spring and summer.
Usually self-diagnosable.
One antihistamine tablet a day can help reduce symptoms. Buy from chemist.
Eyedrops can reduce red itchy eyes. Buy from chemist.
Chronic: can last for years or be life long.
Students, parents, carers and staff be prepared.
Consult a doctor if symptoms do not get better.
Sources: Mayo Clinic and others.
Learning Areas
VET
Worldskills Australia Bronze Medal
Year 12 student, Chloe Hodgkinson, has come home from the WorldSkills Australia 2023 Championships with a Bronze Medal.
We are pleased to announce that Chloe was awarded the bronze medal in Cookery at the nation's biggest vocational education and training competition.
The championships ran from August 15 – 21 at the impressive Melbourne Exhibition Centre where TAFE students from across Australia showcased their trade skills.
Chloe trained hard in the months leading up to the Competition and we are very proud of her efforts. She has a bright future ahead of her and will no doubt excel in her chosen career.
Well done, Chloe!
Visual Art
Year 12 students, Kent Placente and Nasa Singhawapee, entered their recycled outfits in the Wearable Art competition at the Bunbury Library South West Science Fair on Saturday, 19th August. Kent's was made entirely of KFC bags and Nasa's out of recycled can rings and newspaper.
Both of the students' work was chosen to be on display at the event, and Kent placed second! Well done to two amazing artists.
Aboriginal Education
Stars
In the latter part of Term 3, Stars attended the NAIDOC Basketball Carnival in Busselton in which 13 schools from the southwest were represented. Our junior Stars represented in the Basketball carnival whilst our senior Stars had the opportunity to meet with potential future employers. Stars also joined in some scratch football games that were held on the day. It was a fantastic day and well organised.
Last week, Noongar/Yamatji Woman Brooke Blurton, and visited the Stars girls to yarn about her journey as a television star. Brooke shared her experiences on the Bachelor and Bachelorette, the move from reality tv to acting, and how she has coped with social media and public recognition. We can say that Brooke definitely had some extra followers thanks to a wonderful time had by all. Thank you to Cinefest's Janine Oxenham for helping to create this inspiring opportunity for our Stars.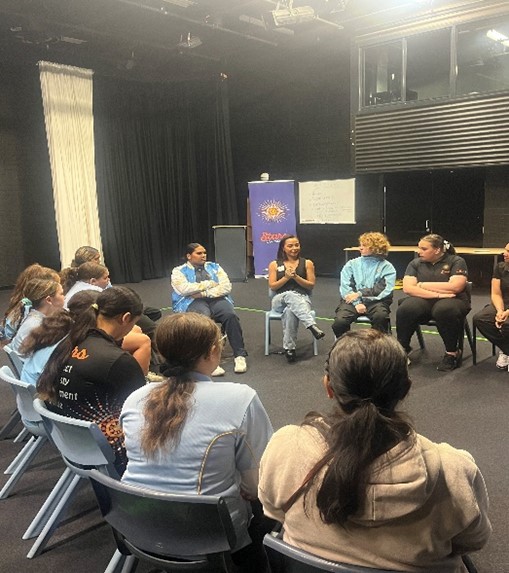 Clontarf
In Week 5, our senior academy boys travelled to Albany to compete in the Southern Region Senior Basketball Carnival. Competing in Divsion A, the boys lost their first game narrowly to Coodanup before bouncing back with a strong win against Katanning. The next game proved tough, falling to eventual carnival champions Gilmore. The boys finished with another tightly fought contest against Albany with the game ending in a draw. Newton Moore Academy member, Sheldon Pickett, capped off a great carnival winning the lunch break shooting competition. Our academy's Clontarf Spirit Award was presented to Eli Barlow for his great leadership, enthusiasm and attitude throughout the camp and carnival. During the three days in Albany, the boys also took part in a Welcome and Cultural Tour by Local Clontarf staff as well as visiting sites such as The Gap. Overall, the boys had a fantastic trip representing both the academy and the school really well in what has been a great Term 3 for all students involved.
Specialist Programs
STEM
STEM Fair 2023
The much-anticipated Newton Moore SHS STEM Fair did not disappoint with lots of hands-on engaging learning and fun to be had on the day. This year, we had some new stands with the Bricktopia Lego competition based on the National Science Week theme, Innovation: Powering the Future, a VR Submarine experience provided by the Royal Australian Navy and an Einstein First gravity simulator.
Congratulations to all our worthy prize winners on their ability to communicate scientifically.
We thank our industry partners, Illuka Southwest, Tronox, Doral Sands, ECU, Monadelphous, and AusIMM, for their support on the day and prize sponsors, Brainspice, Target, Kmart, and Phoenix IT.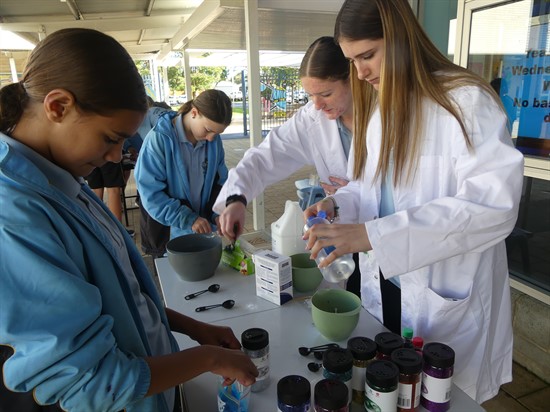 Prev
Showing images
1 - 8
of 25
Next
News from Parent Bodies
School Board
At our Week 8 meeting, the School Board provided input into some of the school's planning documents.
As safety and the wellbeing of our students is a priority, we are constantly reviewing procedures to ensure that the school is doing everything possible, so we have been reviewing our Behaviour Management Policy and Procedures in line with the department's policy changes. At the school board meeting, members discussed the purpose, provided feedback, and asked lots of questions about these documents.
The School Board also looked at the recent Minister's and new department changes such as parents making appointments to see staff, changes to the Working With Children Policy and the impact of negative social media sites on the school's reputation. They also reviewed the school's attendance data and discussed the impact of student non-attendance at school.
The school board members play an integral part in the strategic directions of the school, and we thank them for their input.
Community Notices